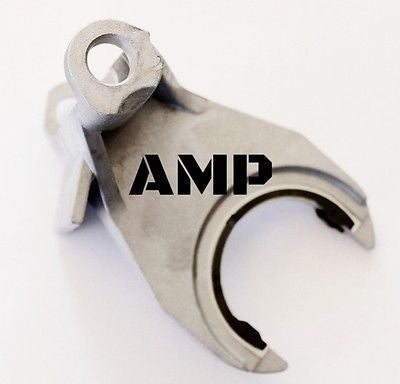 GM Chevy NP263 NP263HD Range Fork
New Process NP263/263HD transfer case range fork
.368 groove and fork pad inserts included
Part #41819 (12384964)
Professional grade transfer case component!
Fits GM applications with NP263/263XHD transfer case models
Please give us a call @ 210-858-8557 Mon-Fri 10am-5pm
prior to purchasing with any questions you might have on this 
item. 
We stock a full line of New Process transfer case parts. 
If you don't see what you're looking for, ask.
Look for us on Facebook :
AMPdistributing